Upgrading the Firmware of your Deview R7 / R7P Monitor to V3.4 (20200527)
1. Please make sure the original firmware of your R7 / R7P is V2.7 or above. ("System config"  >> "Status")
2. Download the upgrade files here: 
    (1) BSYR7F.bin
    (2) BSYR7V.bin
3. Copy these two files to the root directory a flash drive and plug it into the R7 / R7P (the USB port on the side of device).
4. Enter the "System config" menu, find "update" and then hit "OK".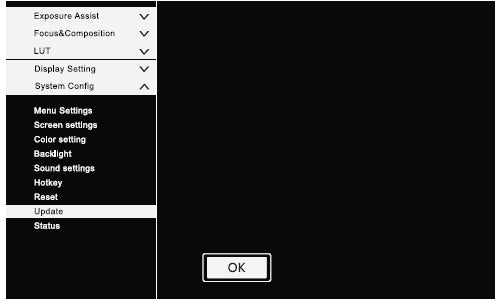 5. Wait and the upgrading will be finished soon, the device will be restarted automatically.
6. You can confirm the firmware version by checking "System config"  >> "Status".